Adrian King, Founder of the Healing Arts Collective, is a Licensed Massage Therapist and Certified Yoga Instructor.

Adrian began practicing bodywork in 2006, while studying therapeutic massage at the Massage Arts Center of Philadelphia. Since then, he has gone on to study Myofascial Release with John F. Barnes, Lymph Drainage Therapy through the Chickly Health Institute, Thai Massage in Toronto, Canada, Vinyasa Yoga at Dhyana Yoga in Philadelphia, and Herbal Medicine at the North East School of Botanical Medicine. Adrian received his BSc from Temple University for his studies in kinesiology. Throughout his career, he has worked in collaboration with a variety of health professionals to help clients receive optimal care. By working in environments such as wellness centers, sports medicine clinics, and with NBA basketball players, he has gained experience with a wide range of populations.

Adrian abides by a holistic philosophy, aiming to do more than simply treat symptoms, but rather support people in bringing balance to the body and mind as a whole. His massage treatments delve deep into the body's tissue to release restrictions, while educating clients about self-care and mind-body awareness. In his yoga classes, students are guided through a relaxing yet stimulating blend of movements, postures, breathing exercises, and meditation techniques, which benefit the many dimensions of life.

Besides his work in as a health professional, Adrian takes part in a variety of creative pursuits. He is passionate about music and has is talented in playing the guitar, flute, percussion, and as a songwriter. He also enjoys exploring the visual arts, culinary arts, and the world of nature. He is an experienced world traveler, having journeyed throughout the U.S, Mexico, Central America, the Middle-East, and Europe.
License #: MSG001135
Lauren Newmyer (LMT, RYT) loves helping people find a sense of mind/body harmony through thoughtful, personalized bodywork sessions. Her massage style encourages deep relaxation while targeting specific muscles and tissues to effect lasting change and restore balance in the body. Lauren's work draws upon her extensive studies in traditional Thai massage and folk healing, which she completed at SVG Thai Massage Training Center in Chiang Mai, Thailand and at Woven Body Healing Arts in Richmond, Virginia. Her work is also influenced by her studies in active isolated stretching, myoskeletal alignment, and myofascial release. Lauren is a graduate of the New School for Massage Bodywork and Healing in Chicago, and has been practicing massage professionally since 2013.
Lauren is currently studying herbal medicine with Sky House Herb School, and loves incorporating steamed herbal compresses and her own herb-infused oils and liniments into her sessions. She is also a registered yoga teacher, and teaches group and private yoga classes that she would describe as "hands-free bodywork," as she gently guides her students to release their patterns of holding and tension through movement and breath. In her spare time, Lauren enjoys spending time in nature, checking out interesting music and art, and cooking overly-elaborate meals with friends.

License #: MSG012348
Nicole Bindler, LMT, BMC, CYT, has held a private bodywork practice for 17 years. She offers structural bodywork and somatic movement therapy with an emphasis on injury treatment and prevention through hands-on sessions and guided movement repatterning. She works primarily with muscular tension, skeletal alignment, and fascial tensegrity, but also practices joint mobilization, energy work, movement therapy, embodied anatomy, and developmental movement. Nicole integrates movement reeducation within hands-on sessions, empowering clients with the skills to find their own pathways to healing.

Nicole received a BA in Dance from Hampshire College (1999). She is a graduate of the Muscular Therapy Institute (2002) and holds certificates in Embodied Anatomy Yoga (2010), Embodied Developmental Movement and Yoga (2013) and Practitioner of Body-Mind Centering® (2017) from the School for Body-Mind Centering®. She also infuses into her sessions her many years of study and practice in Pilates, Feldenkrais, and Craniosacral Therapy.

She is certified by the National Certification Board for Therapeutic Massage and Bodywork, Licensed by the Pennsylvania State Board of Massage Therapy, a Member of the International Somatic Movement Education and Therapy Association and the Body-Mind Centering Association.

She has taught Dance, Yoga, Embodied Anatomy, and Somatics at University of the Arts, Temple University, University of Pennsylvania, the Massage Arts Center of Philadelphia, and as the Ellen Forman Memorial Award recipient at Drexel University. She has toured throughout four continents as a choreographer, performer, and movement educator.
License #: MSG010476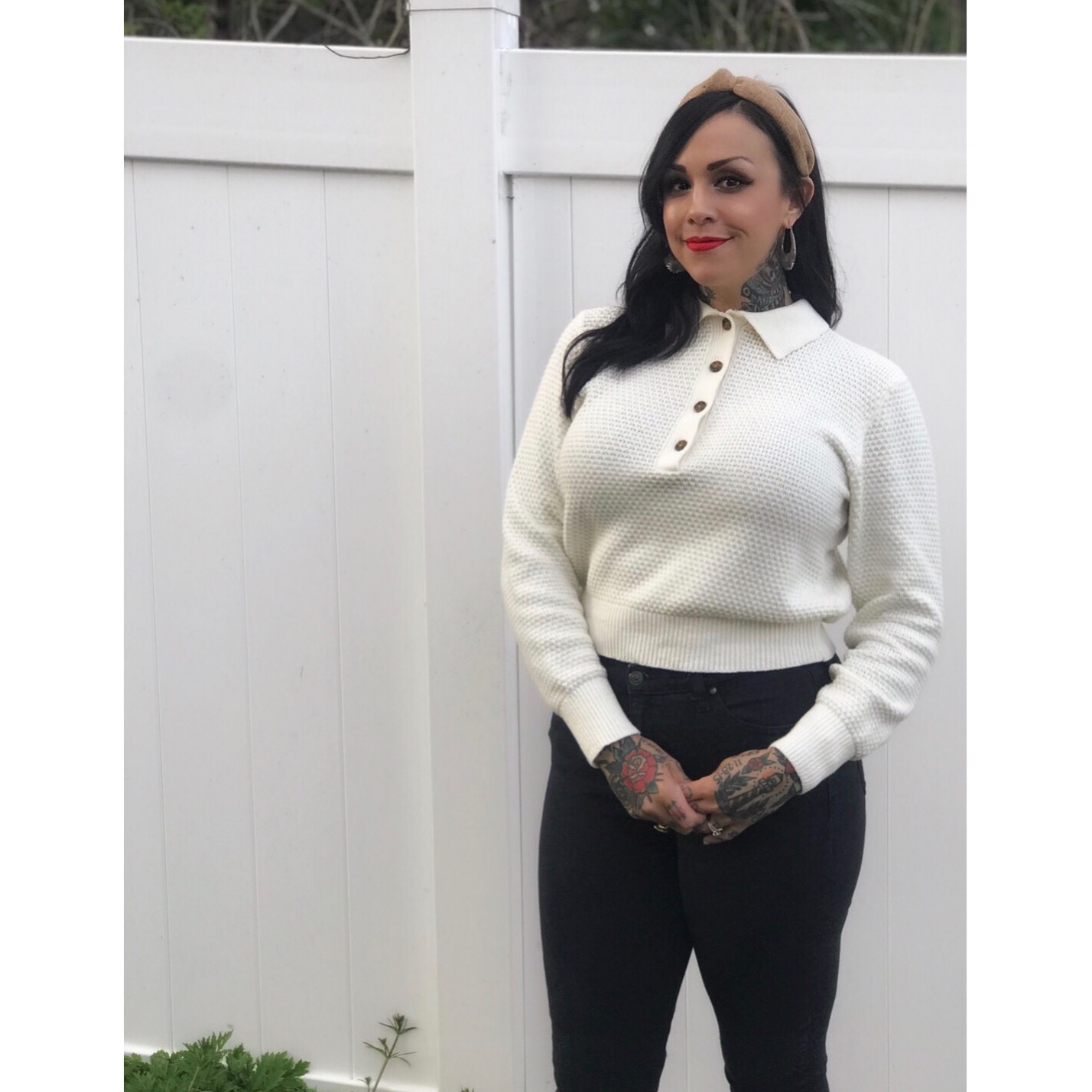 Jessica McKay is a Licensed Massage Therapist and Reiki II practitioner. She has been studying various modalities of massage beginning with her education at the Academy of Massage Therapy and Bodywork in Pottstown, PA in 2015. Jessica is passionate about creating a space with the right energy for clients to feel completely refreshed and at peace after each session - mind, body and soul. She works with a wide array of athletes throughout the Philadelphia region, including marathon runners, personal trainers, and Ironman triathletes, with an emphasis on myofascial release and trigger point therapy. She tailors each session to her clients exact needs, and works with them in depth to create an ongoing wellness plan for lasting physical and emotional results. Jess believes that self care is of the utmost importance to thrive in all aspects of life, and is dedicated to educating clients and newcomers of the overwhelming benefits that regular massage therapy and energy work can bring to their daily lives.
License number MSG010877
Clark Herman is a PA and NJ-licensed massage therapist. He graduated from the Institute of Therapeutic Massage in New Jersey in 2017 with a focus on medical technique.

He loves helping clients to create lasting changes in their physiology and their well-being. After volunteering three years on a crisis and suicide hotline, Clark decided he wanted to help heal people in pain in a more tangible way. This is how he got involved in massage. Clark is also a successful entrepreneur, running his own communications consultancy helping clients in health care and technology to effectively communicate their brand and messaging on digital platforms.

As a drummer for over 20 years and a pianist for 12, Clark possesses strong hands and incorporates a sense of rhythmic movement in his massage. He is Reiki I attuned and holds a curiosity for exploring the intersection between muscular tension, trauma and emotions.
Ben's style is most informed by a classical Chinese perspective that disease stems from the obstruction of natural flow in the body, and that dissolving these obstructions allows for health and harmony to be restored. He studied integrative massage at the Asheville School of Massage & Yoga; apprenticed in trigger point and myofascial therapy with Cat Matlock, and apprenticed with Andrew Nugent-Head at a bustling Chinese medicine clinic. He is currently in a 3-year program in Chinese herbalism.
His treatments are both deeply intuitive and grounded in rigorous clinical experience. He specializes in treating acute and chronic pain, and he loves that moment where somebody comes in unable to move her neck, or lift his arm, and then leaves astonished to be pain-free. These sessions can be quite intensive and involve a lot of communication and movement. He also enjoys providing a good deep qi treatment (energy work) to drop the body into stillness.
In each session he strives to move beyond any particular technique or protocol to find the place where both the "healer" and the "healed" are listening attentively to where healing is ready to occur.
Ben has done his share of journeying through inner and outer worlds, including obtaining a Master's in Non-Profit Leadership from Penn. As he deepens his connection to the healing arts he envisions radical ways to make healing accessible to all kinds of people. He can often be found biking around the city, wishing he was surfing, and making too much food to share with others.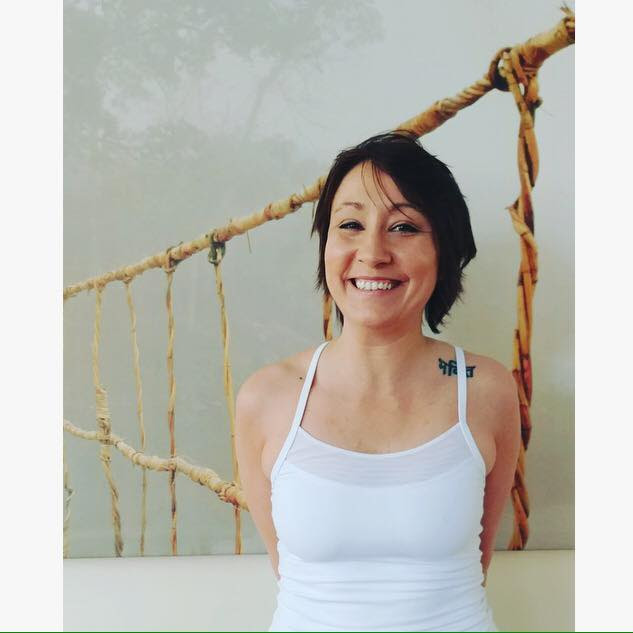 Licensed Massage Therapist, Certified Myofascial Release Therapist trained by John F. Barnes, Thai Massage Certified, Reiki Level 2, Registered Yoga Teacher, and Ashtanga Yoga Apprentice.
Robina has dedicated her life to studying and practicing health and wellness specifically in the areas of massage, bodywork, and yoga. Her disciplined Ashtanga practice took her deep into the jungle of Costa Rica where she lived and worked for many years teaching yoga. While there she attended, graduated, and went on to work at The Costa Rica School of Massage Therapy. She believes that her time and study there sets her apart from most therapists in the area, learning an array of different myofascial and deep tissue techniques from world renowned teachers. Since then she has continued her study with the infamous John F. Barnes, notorious for treating fascial constraints. She believes that her deeply devoted yoga practice has helped her gain a very unique and useful first hand understanding of the body. This paired with her constant study underneath knowledgeable teachers has shaped her practice into something much greater than your average spa experience. Her goal is to create a series of sessions with each client to help remove any obstacles they may be currently faced with when it comes to their physical body. She specializes in deep tissue and myofascial release and works with marathon runners, power lifters, professional athletes, advanced yoga practitioners, personal trainers, and many others in the fitness community regularly and encourages you to add regular bodywork to your wellness regimen for greater results!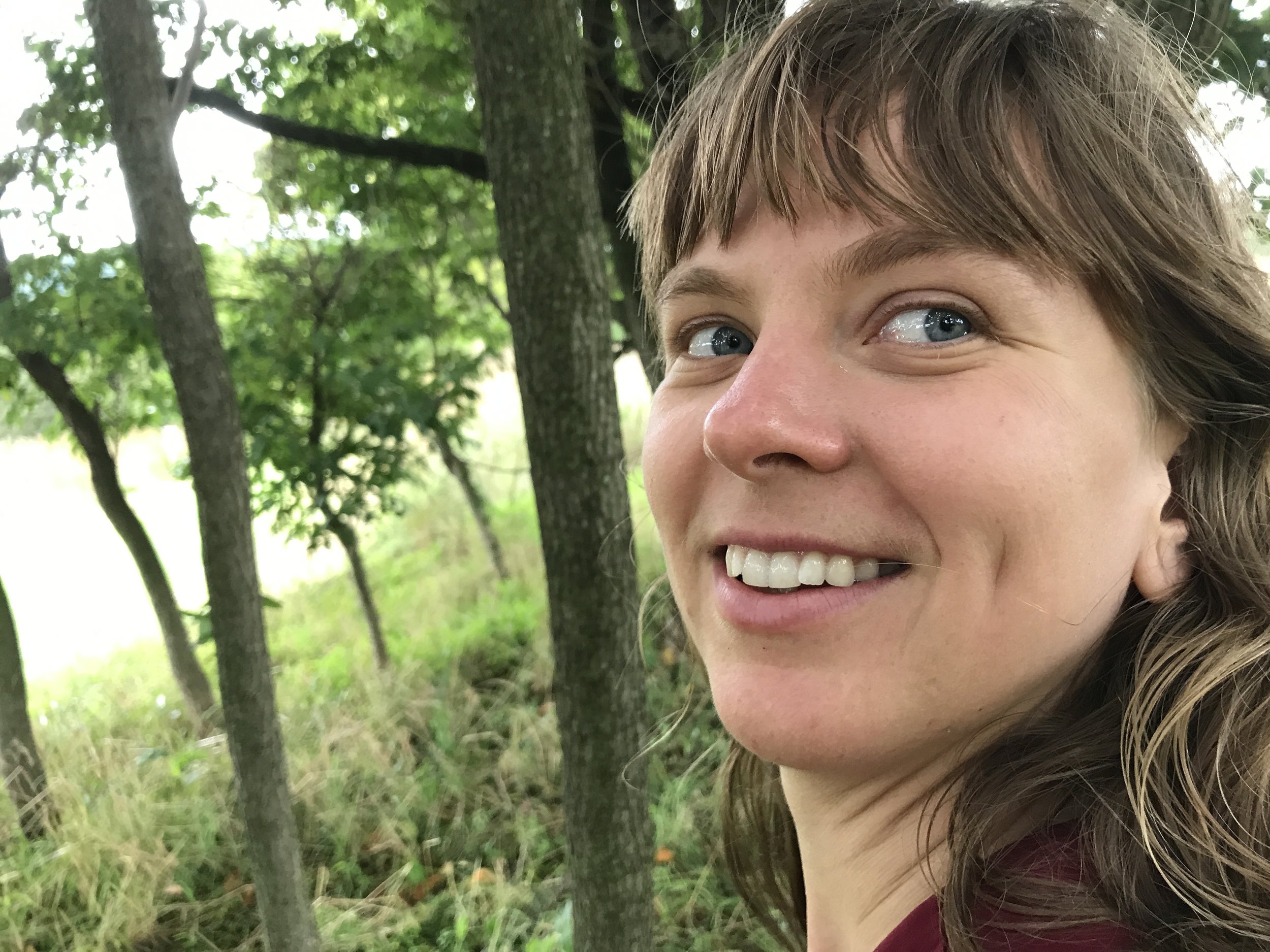 August starting practicing massage therapy over 10 years ago at Centerpoint in Minneapolis where she completed her studies in a extensive program of Shiatsu and Western Massage. Her work has carried from that training and since followed in Ashiatsu Deep Feet therapy, Thai massage, and Yoga Practitioner Training. August thinks of the body as a whole organism with parts that are connected to ourselves like a map on all levels physical, mental, emotional. She believes that to care for one's body and work with its limitations and freedoms with grace and patience is necessary and beautiful work.
Her work spans in depth – from light to deep, specific to broad – as session is adjusted knowledgeably and intuitively around the map of you. She can include rehabilitative work focused around such issues as rotator cuff injury, sciatica, and back pain as well as provide more gentle for supporting work for embodied symptoms that may come with insomnia, anxiety, grief, and depression.
August is also a Certified Educator in Infant Massage, through IAIM (International Association of Infant Massage). She loves teaching Massage to parents with babies under one or up to 7 for those who have children with different needs. Teachings are focused around not just the strokes but most importantly around encouraging the bonds of early life between parents and their children. She is also ASL and tactile ASL friendly and plans to get her DONA certification in August 2019 and start school to become an O.T. in 2020.
License # MSG012256
Lori Hedrick is teacher of Kundalini Yoga and Meditation. She is KRI Certified Level 1 and studied at the Kundalini Research Institute in Espanola, NM.

"Kundalini yoga has completely changed my life. It has returned to me an inner strength and personal power I thought I had lost. I am completely dedicated to the teachings of Yogi Bhajan. I share these sacred teachings in order help others open their hearts and find personal empowerment to gracefully navigate in these times of social, emotional and technological over stimulation. "

"Travel light, live light, spread the light, be the light." - Yogi Bhajan
Thursdays 6pm Kundalini Yoga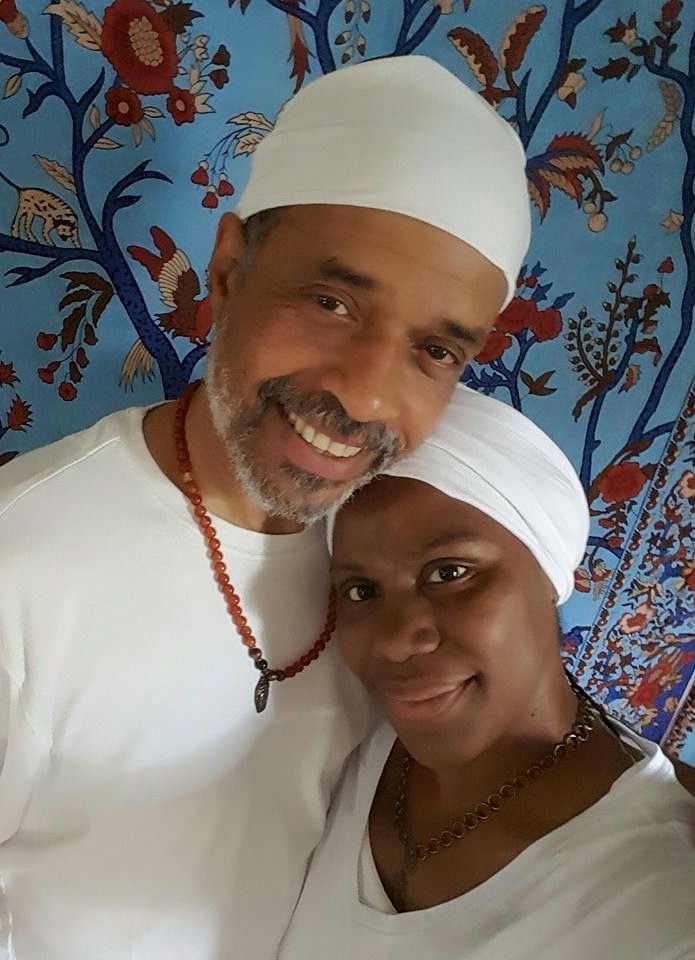 The Siri Sevaks teach Kundalini Yoga as taught by Yogi Bhajan. Kundalini yoga, also called the "yoga of awareness", is a healing practice that allows for the unleashing of one's fullest potential, and allows for the ability to live a happy, productive life.

The Siri Sevaks offer classes and workshops in Kundalini yoga, chair yoga, and Venus Kriyas for couples, as well as individual and group sessions in gong bath meditation, sound therapy, introductory meditation, and mantra.
Sunday 8am Kundalini Yoga
Ruchama Bilenky is a Certified Yoga Therapist and Instructor who specializes in bringing the spiritual and physical benefits of Yoga to diverse individuals and populations. She focuses on healing through yoga. She is certified in Phoenix Rising Yoga Therapy, Vinyasa Yoga, Pre Natal Yoga and Yin Yoga. She is also a musician. She is inspired by music, travel, meditation, yoga and chocolate! Think Yoga isn't for you? Try a session with Ruchama and have your misconceptions dispelled!
Monday 6:30pm Hatha Yoga
Iron Gump is a Yoga and Martial arts teacher that specializes in internal and external mobility and strength conditioning. His slow systematic flows are simple enough for a beginner and challenging enough for any well practiced practitioner.
He has been training for over 20 years in martial arts (qigong/kung fu) and 11 years in yoga. He has taught a complimentary blend of these arts for the last 10 years in Philadelphia, Hawaii, Dominican Republic, Nicaragua and Costa Rica and now back to Philadelphia.
He is a certified Qigong practitioner under Master Keith Mazza and certified a Certified Yoga Teacher who has taught pro/amateur athletes, young adults and seniors how to better understand their own mobility, flexibility, functional strength, breathwork and meditation.

south philadelphia
community acupuncture
South Philadelphia Community Acupuncture offers traditional Chinese medicine and acupuncture sessions in an open, relaxed healing space partitioned by private curtains. SPCAcupuncture is dedicated to providing affordable complementary healthcare.

Our experienced practitioners are very successful in the treatment of common conditions such as: back and neck pain, sports injuries, fertility, prenatal care, anxiety/stress/depression, allergies, headaches, insomnia, digestive complaints, preventative wellness and so much more!

SPCAcupuncture is now in three beautiful locations:
East Passyunk, Media, and South Street (Healing Arts Collective).

We charge on a sliding scale from $40-60, plus an initial consultation fee of $25.


Follow us on Facebook and Instagram!

OUR TEAM OF ACUPUNCTURISTS
South Philly Community Acupuncture practitioners are experienced, caring and sensitive to the needs our patients bring through our door. All of our practitioners are fully licensed, have earned post-graduate degrees in Acupuncture and Oriental Medicine. We are dedicated to providing each patient with unsurpassed levels of healthcare, integrity, and compassion.
Ayurvedic HOLISTIC HEALTH
Haylee offers Ayurvedic holistic health counseling for people living in the 21st century. She offers practical preventative care that increases energy, immunity, and vitality. She understands how difficult it is to commit to a lifestyle change, which is why her services are achievable and affordable.
Haylee is one of the only affordable holistic health counselors in Philadelphia using the life science of Ayurveda, combined with a modern perspective that fits into a 21st Century lifestyle.
Ayurveda is an ancient Indian system of healing which is translated to mean "the science of life." According to Ayurveda, everything is made up of a unique combination of five elements: Earth, Water, Fire, Air and Space. Ayurveda seeks to maintain an equilibrium of these five elements within each individual.
In our consultations together we will map out an individual process for you that includes taste (diet), sound (mantra), sight (color therapy), smell (aromatherapy) and touch (massage).
Ayurveda is a lifelong journey of learning, balance and healing. My goal for is to provide you with practical and achievable steps that you can take yourself between sessions. Working together should feel like consistent and manageable progress towards our overall goals together.
I chose to study Ayurveda because it is an ancient science that has proven to work; it just requires commitment. There are a lot of fads and quick-fixes that can be effective but don't last. What she aims to offer is a continuous dynamic relationship to one's own health that requires self analysis and sensitivity to the natural world around us.

Haylee Warner, HHC, RYT is an ayurvedic holistic health counselor, movement & meditation instructor and corporate wellness provider based in Philadelphia. Her holistic health counseling puts all the pieces of your life into a clear picture. She guides you to understand the root cause of your dis-ease. In her sessions your will build a map of simple and effective changes to re-pattern old habits so that you can live with energy, motivation and vitality. Her goal is to empower you to clear the haze and stop compromising your best self!
Haylee began practicing yoga in 2007. She found yoga to be an incredible personal movement experience, separate from how she experienced movement in codified forms of dance. It slowly became a regular grounding practice for herself, and decided to pursue a 200-hour Yoga Teacher Training in 2013 from The Yoga Garden, Philadelphia, PA. Since then she has received a Pediatric Yoga Certification from Summit Education, completed a 150-hour Advanced Training from Palo Santo Wellness Boutique, and in January 2017 she took a foundation course in Trauma Sensitive Yoga through Transformation Yoga Project. In 2017 she decided to take the next step in her healing journey and received her Holistic Health Counseling Certification at Ayurveda's World, NYC under the direction of Dr. Naina Merbella.
Jeff Carreira, Meditation Teacher, is a contemporary mystic and philosopher who teaches meditation and transformative philosophy throughout the world. As a spiritual guide, he offers retreats and courses leading individuals in a form of meditation called The Practice of No Problem.

He is author of six books, including The Miracle of Meditation, The Practice of No Problem, and Embrace All That You Are, and creator of the School of Transformative Philosophy.

Jeff is passionate about defining a new way of being in the world that will move us from our current paradigm of separation and isolation into an emerging paradigm of unity and wholeness. He actively explores, writes about, and teaches some of the innovative and new perspectives in the domains of spirituality, consciousness, and human development.

Through his work he empowers people to question their experience until previously unquestioned assumptions fall away creating the space for new understanding to emerge. He has guided thousands of people on journeys beyond the confines of fear and isolation into expansive, liberated awareness.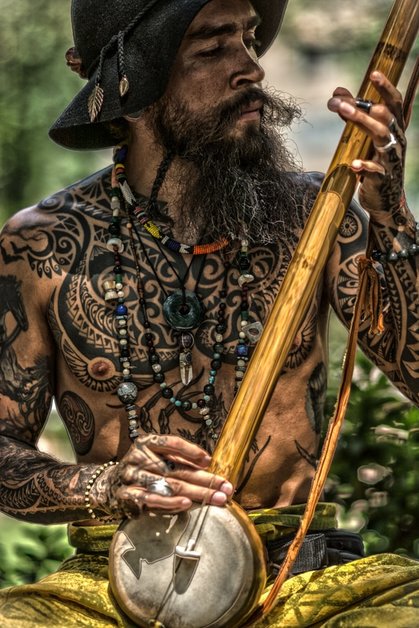 Iron Gump, CYT, is a Sound and Energy Worker. Through his understandings of energy and movement, Iron Gump utilizes sound and vibration to guide people into spaces where they can freely explore relaxation.

Iron Gump has shared his Sound Journeys in Manhattan and Connecticut board rooms and offices, Haitian refugee camps in Dominican Republic, private Japanese arboretum in Maui, boutique hotel on Maderas Beach, Nicaragua and many other places between for the last 7 years.

Working alongside Remedy Partners Inc. and Quartet Health, he has lead and set the tone for corporate retreats, office openings, informative talks and more recently for Mental Health Week. His practice is an inclusive experience for people from all walks of life.

"In a world of Make-Believe, let us believe in what we make."